Headspace Sorbent Pens™ & VASE
Ultimate Extraction Power For Next Generation Headspace Analysis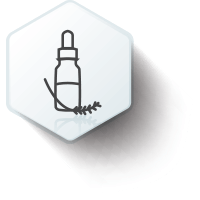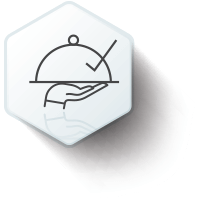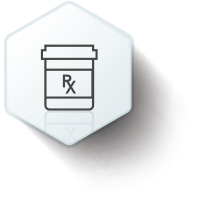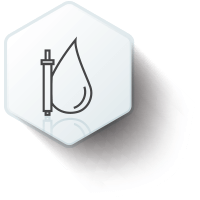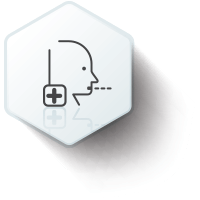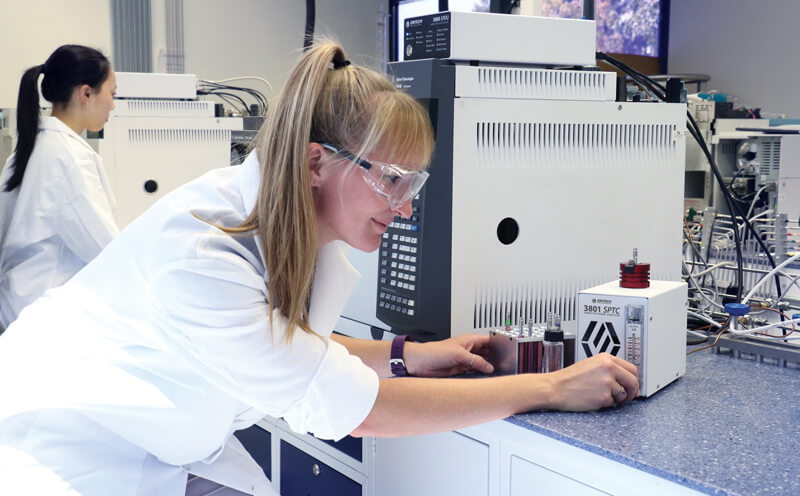 A revolutionary leap in GC & GCMS sample prep technology.
Introducing Entech's new solvent-free Sorbent Pen™ headspace solution, the most versatile extraction and sample preconcentration technology available for GC & GC-MS systems. Sorbent Pens combine the features of SPME and classical ¼" adsorbent traps in a design with far more flexibility and enhanced performance. The Sorbent Pen™ uses an entirely new approach for sample extraction. Direct insertion of the Sorbent Pen™ through a gas tight liner in the vial allows for new techniques such as VASE "Vacuum Assisted Sorbent Extraction," to recover a far wider range of compounds than ever before. Drawing a vacuum through the pen's unique micro-valve allows for a more thorough and rapid equilibration to occur in the vial headspace.  With considerably greater phase loading than SPME, and a durable, ultra-inert Silonite treated steel enclosure, the Sorbent Pen can perform exhaustive extractions and more fully recover light to heavy compounds with improved sensitivity and reproducibility.
A More Quantitative Alternative to SPME & SBSE
VASE and FEVE offer tremendous advantages over other extraction techniques that perform extractions at atmospheric pressure, where diffusion rates are suppressed. Sorbent Pens™ perform sample enrichment offline from a GC-MS, allowing all samples to extract simultaneously and for longer periods of time. This approach results in high throughput while yielding a more complete and reproducible extraction for more sensitive and quantitative measurements. The low cost 5800 Sorbent Pen™ Desorption Unit (5800 SPDU) makes this exciting new technique both affordable and practical for virtually any laboratory's budget. Upgrade to 120 sample automation with the Entech  SPR (Sample Preparation Rail) Autosampler for the ultimate in laboratory productivity. Join the Sorbent Pen™ movement and take advantage of the next generation in GC-MS sample prep!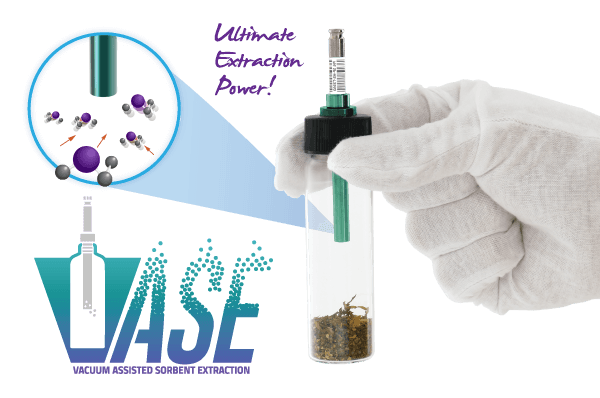 Your state-of-the-art MS with 1-3% reproducibility can become a slot machine without proper sample preparation and extraction. Entech Sorbent Pens and VASE extraction technology eliminate the variables that have plagued chromatographers for decades.
Huge Advantage over SPME and Dynamic Headspace Trapping
Highly reproducible. Very Low Carryover.
Durable – hundreds of injections.
Operates at or near equilibrium to improve sensitivity and quantitative accuracy.
Perform exhaustive vacuum extraction of VOCs through SVOCs.
Unlike SPME, outer sheath minimizes exposure to aerosols formed during agitation.
See taints, odors, additives, flavors & fragrances at levels below previously possible.
Faster injection rates produce better chromatography / less thermal degradation.
Rapid injections without cryogen or electronic cooling.
Usually requires no secondary bakeout/cleanup.
Sample up to 2 days under vacuum for unsurpassed SVOC recovery.
Sample at elevated or sub-ambient temperatures as needed.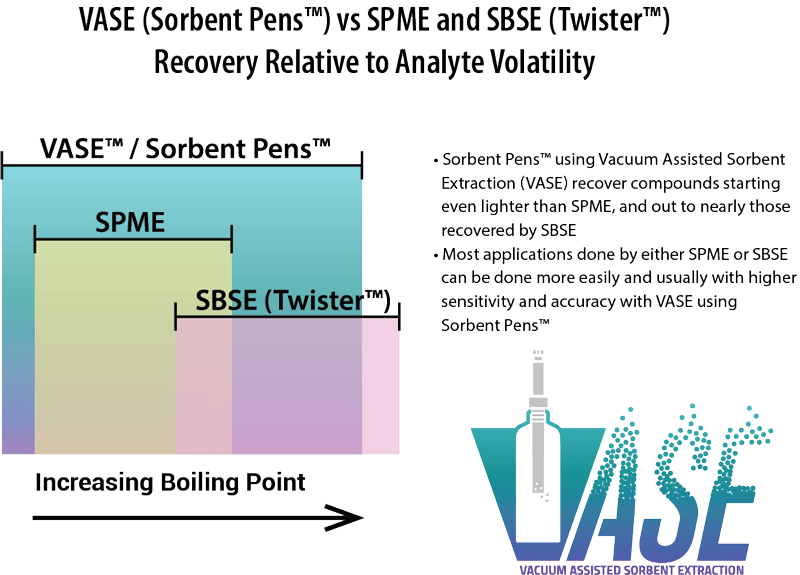 VASE using Sorbent Pens™ Operates at or Near Equilibrium to Improve Sensitivity and Reproducibility
Operating at or near equilibrium increases sensitivity and reduces run to run variability. Small shifts back and forth on the VASE curve as the samples approach equilibrium causes little change in the recoveries. Because equilibrium is always reached, VASE will always be more reproducible.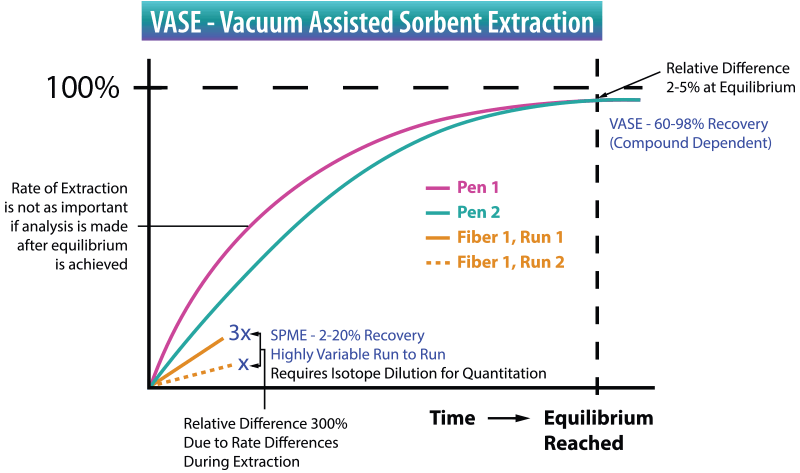 Hundreds of Samples Equilibrate Offline & Are Not Tied to GCMS Runtime.

SPR (Sample Preparation Rail)
Bundle Pricing Comparison