SiloniteTM Coating – Inertness Perfected
Sampling soil gas into canisters provides significant advantages over the use of passive adsorbent samplers with regard to both maintaining the integrity of the sample in the field and ensuring that the best analytical technique is used in the laboratory.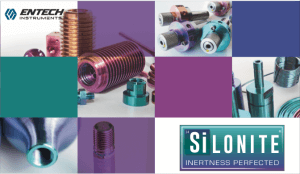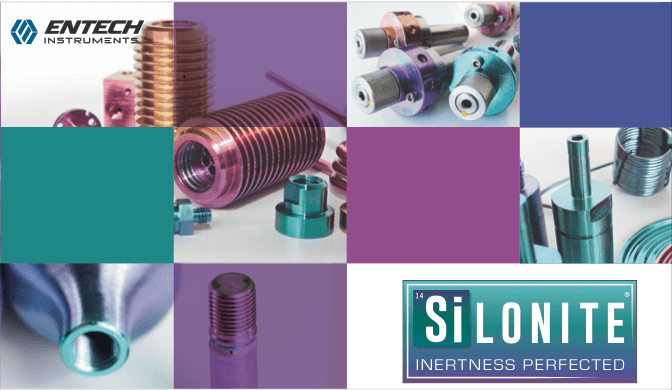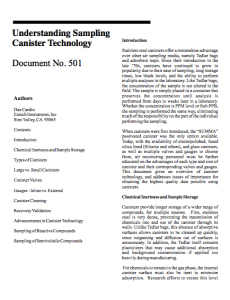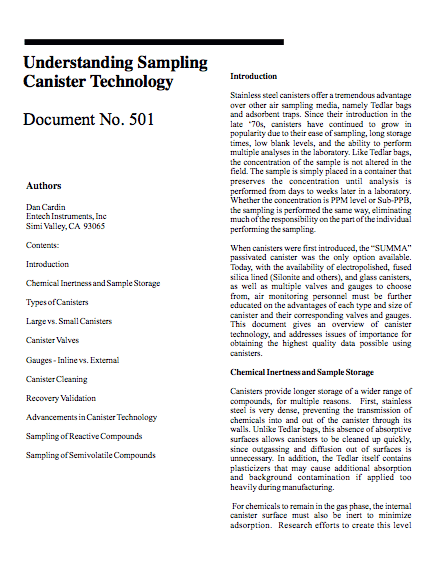 Entech Air Monitoring Sorbent Pens™
Entech Sorbent Pens™ represent the future of passive 'diffusive' sampling, incorporating many subtle but critical engineering design elements that ensure quantitative recovery, reproducibility, and cost effective long term use. The result of decades of research into volatile chemical sampling and analysis has resulted in a sampler so accurate and reproducible that the data is almost unbelievable!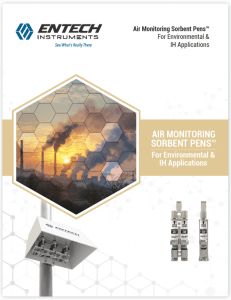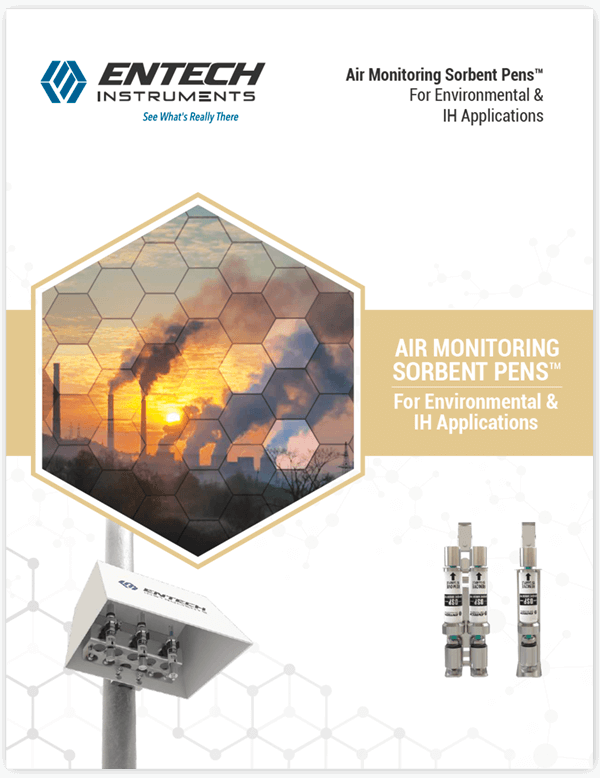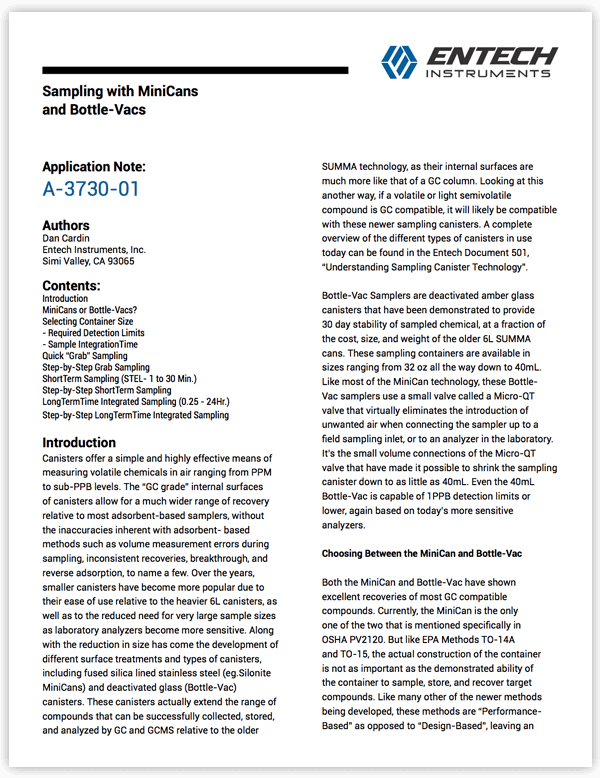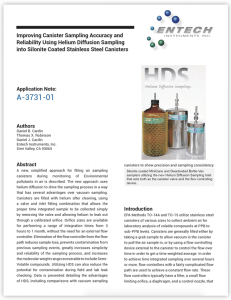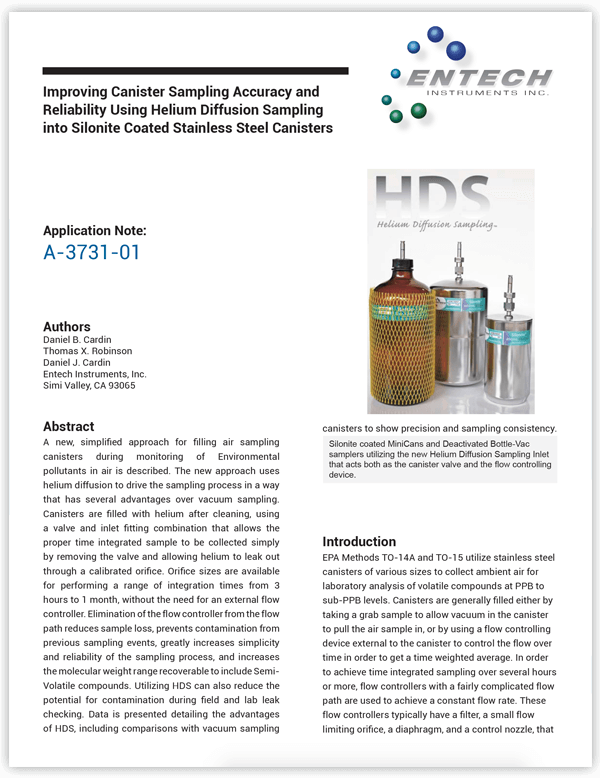 Entech 2023 Catalog
This is the complete Entech 2023 Catalog. Please note that not all sampling products are included. The Entech store is the best place to find photos and descriptions of every product we carry.