SiloniteTM Coating - Inertness Perfected
Stainless steel and glass are the most commonly used materials in GC Inlet and sample handling systems. However, surface imperfections and inherent chemical dependent adsorption exist with even the highest quality 316L stainless steel, causing substantial losses of vapor phase chemicals. At elevated temperatures, surface metal oxides can be catalytic, especially exposed iron on the surface or in pores below the surface. The fact that 316SS is about 67%-70% iron makes catalytic losses a certainty unless the surface is treated with SiloniteTM. Glass, although more inert than stainless steel, also contains additives which have a negative effect on surface inertness. These include Iron, Sodium, and Boron.
Placing a thin layer of SiloniteTM over these surfaces eliminates exposure of the sample to these reactive additives and impurities.
Attached Files
| File | Action |
| --- | --- |
| Silonite™ Coating - Inertness Perfected Brochure | Download |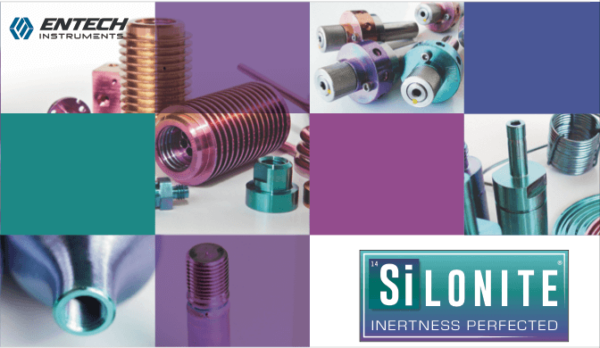 Version
Download

1589

File Size

12.52 MB

File Count

1

Create Date

July 31, 2017

Last Updated

February 20, 2023