TO-15A Update Part I – Canister Performance
TO-15A is released. Are your canisters ready?
TO-15A is here, and with it stricter canister testing requirements, including recovery testing of every canister!
• Blank levels have changed from .2ppb to .02ppb @ 1atm specified.
• Positive bias testing of canisters will be required on a regular basis.
• Negative bias testing showing sufficient recovery of all reported compounds in all canisters will be required on a regular basis..
Now, more than ever, the advantages of utilizing silica coated canisters are being realized and embraced.
Did you know Silonite canisters can be renewed?
Entech's RenewTM process can restore your aging canister inventory for as little as 1/3 of the cost of purchasing new canisters. Our Renew process conditions the old surface and deeply cleans the canister walls. If necessary, the walls are re-coated with the latest SiloniteTM coating technology, ensuring years of dependable use and significant savings.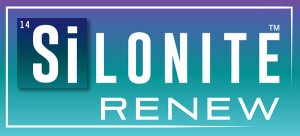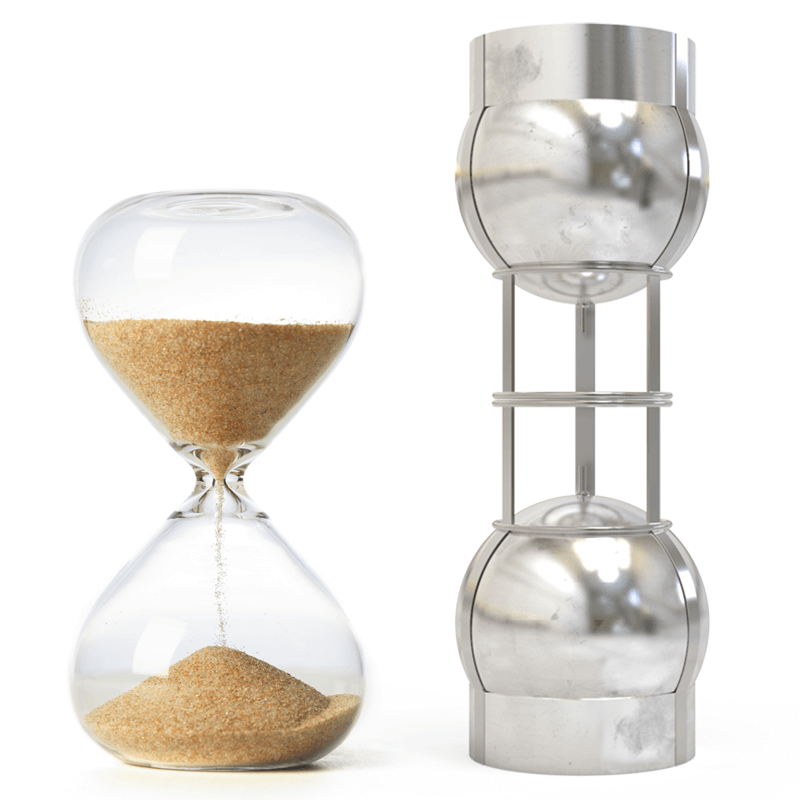 Uncoated canisters don't save money over the life of the can.
Uncoated cans can oxidize over time and metal oxides, especially iron oxides, cause catalytic losses. When you consider the effective life of uncoated canisters, which can be much shorter than their coated counterparts (especially for those uncoated cans being utilized in high humidity climates), the small initial price savings becomes insignificant to the bigger financial picture over time.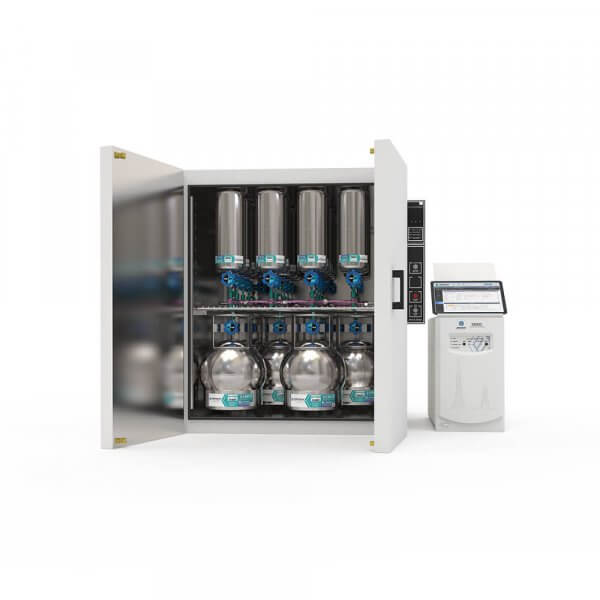 Fastest Cleaning Cans On The Market.
Because Silonite prevents adsorption of chemicals into the walls of the canister, Silonite canisters clean-up faster. Higher efficiency also means fewer canisters needed and another way coated canisters return your investment.
Robotics Compatible & Tool-Free.
With the addition of a MicroQT valve, Entech canisters can be easily setup for tool-free field sampling and worry-free laboratory automation. Eliminating wrenches effectively minimizes opportunities for equipment to become damaged. Tool-free sampling is transforming expectations and improving customer relationships. Join the "Tool-Free, Leak-Free, MicroQT" movement today!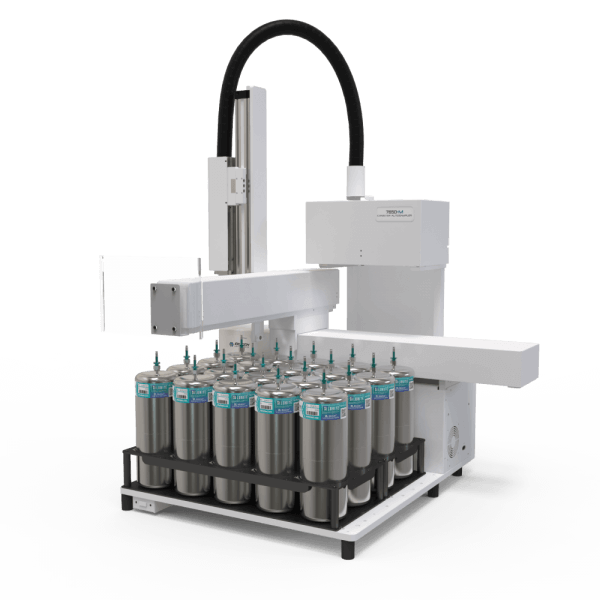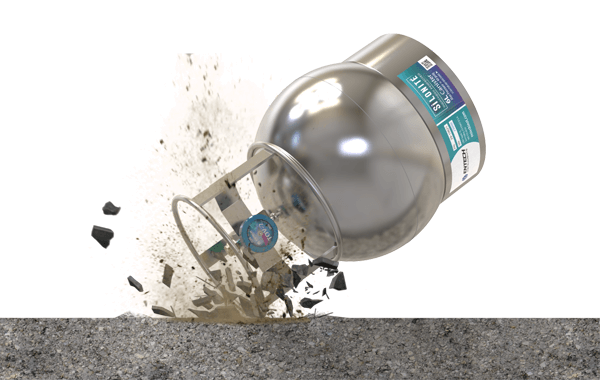 The Most Durable Can & Protected Stems.
It's unlikely you'll ever render an Entech canister unusable from a damaged stem. Entech cans were designed to take a significant beating and to continue to perform. How many competitive cans have you decommissioned due to damage? This can be a significant cost over the years that erodes profits. Go with the canister that's been chosen time and time again for the most demanding environments.
Every Entech Can is Silonite Coated.
There are 3 different types of canisters in use. Silica Coated (SiloniteTM, others), SUMMA (NiCROx Obsolete), and uncoated stainless. Uncoated canisters can rapidly lose their ability to recover important VOCs such as Carbon Tetrachloride. Many canisters in circulation have never even been tested for inertness and target compound recovery.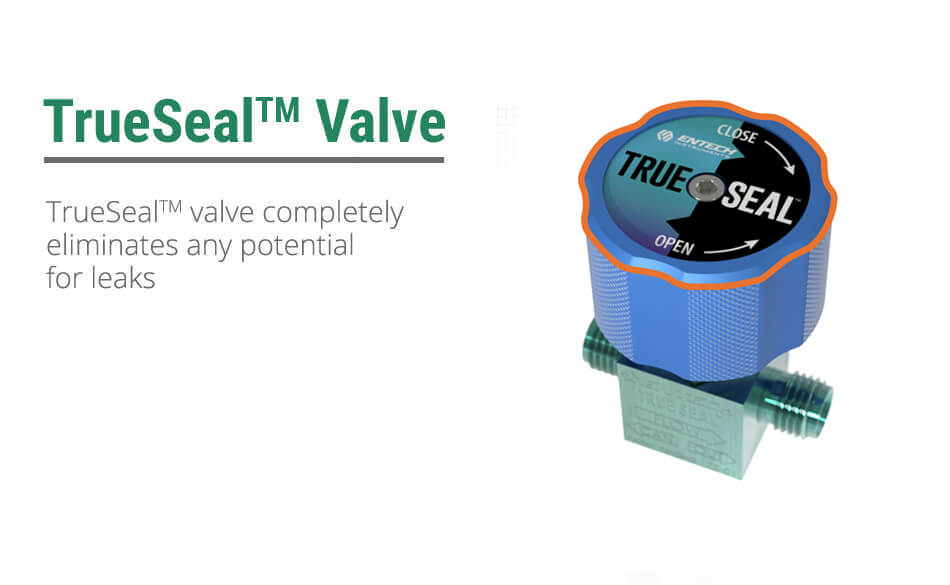 Entech wanted to go a step further with the TrueSeal valve and completely eliminate any potential for leaks. To achieve this, a small O-Ring was added as a secondary seal. This O-Ring has 15x less viton than the popular Bottle-Vac™, 30x less viton than both of the major flow controllers in use today, and is positioned outside of the influence of the canisters vacuum.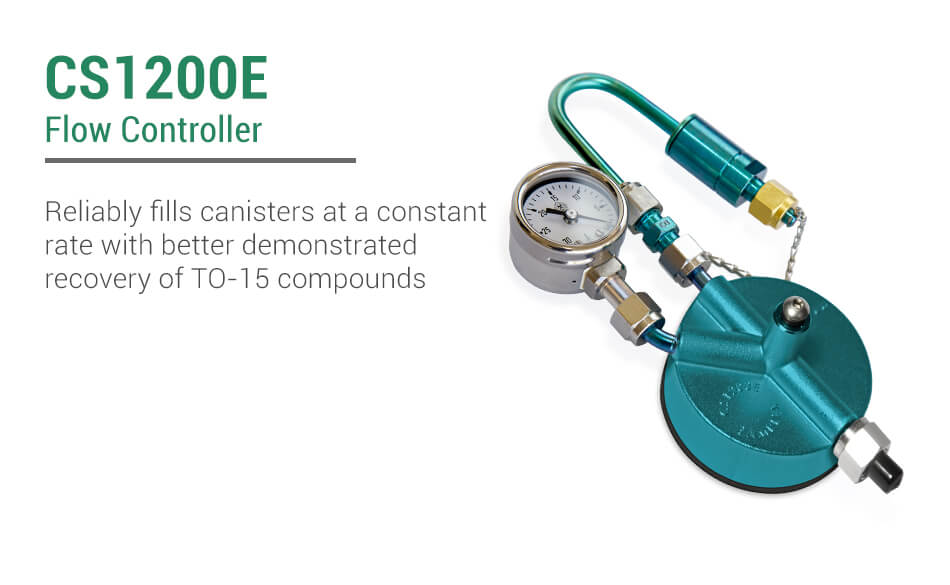 Low-Level TO-15 monitoring requires consistent analyte recovery while collecting the maximum sample volume possible to support larger preconcentration volumes or repeat analyses from the same canister. The CS1200E will reliably fill canisters at a constant rate with a better-demonstrated recovery of TO-15 compounds than any other sampler.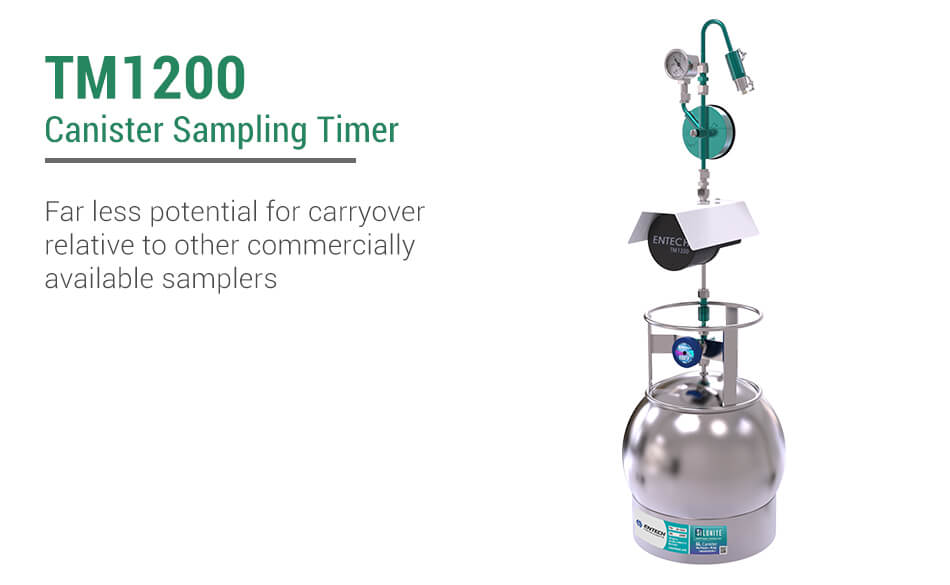 The TM1200 is Entech's next generation canister sampling timer that automatically starts and stops the sampling process at specific times. Now you can easily start a 24 hour sample at midnight and stop it at midnight the following night without having to be present. Typically operated with our CS1200Ex canister sampler to time integrate the sampling event for a 24 hour sample, the TM1200 creates an optimized solution by exposing the collected sample to a very short, inert flow path for maximum compound recovery and minimal carryover.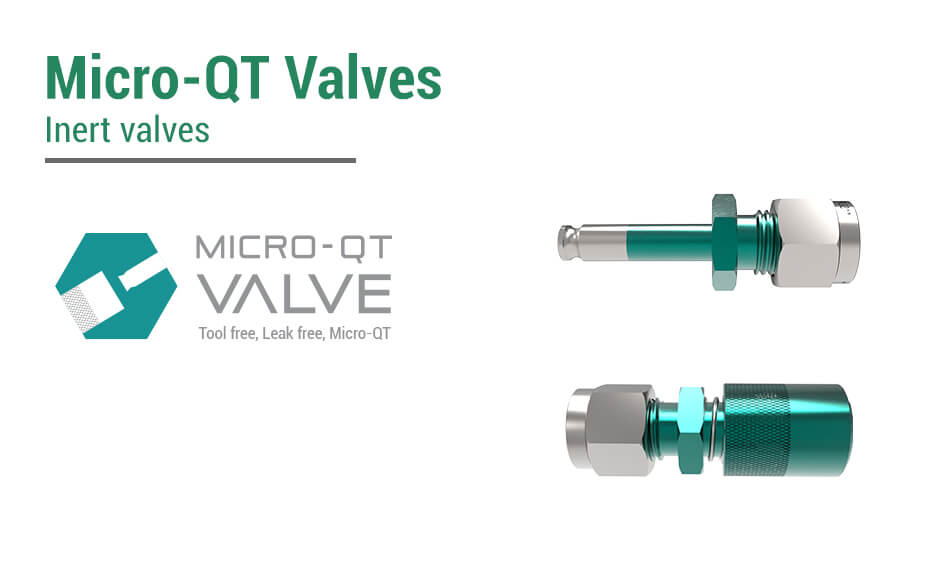 The internal SiloniteTM coated sealing spring in a MicroQT ValveTM is stronger than those used in Swagelok® Miniature Quick Connects, to further reduce the potential for leaks even at cold storage temperatures (-15°C). A compression fitting cap is also available, which when used with the MicroQT ValveTM creates a lower combined leak rate than any other currently accepted canister valve.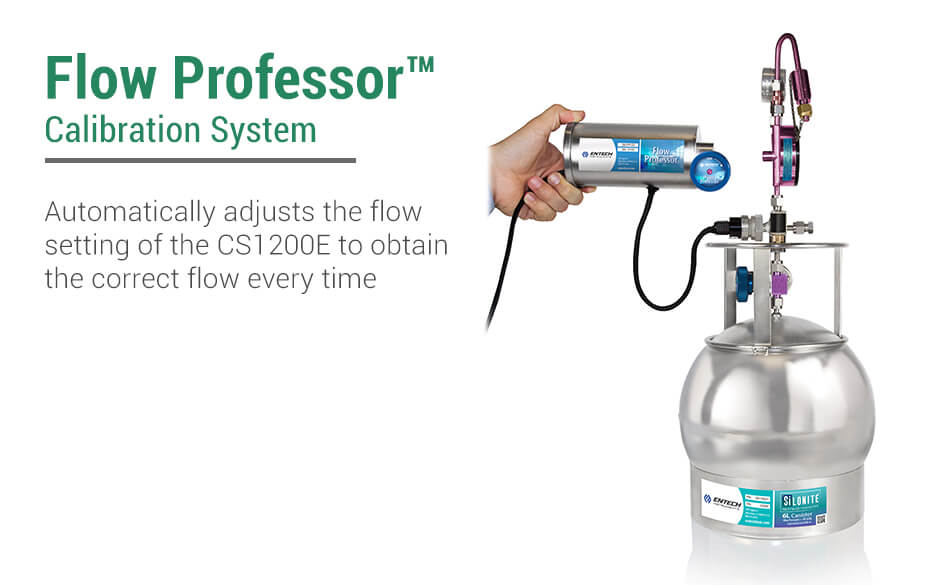 The FlowProfessorTM automatically adjusts the flow setting of the CS1200E to obtain the correct flow every time. The sophisticated software even adjusts for estimated field temperatures and sampling site elevation to optimize sampling rates under any environmental condition. Trying to accomplish those calculations manually can be difficult at best.