MillionAir SystemTM (7650M+7200 Preconcentrator)
Introducing the all-new 7200 | 7650-M, MillionAir
TM
Analysis System. The most advanced instrumentation ever developed for the analysis of volatile and light semi-volatile compounds in air and soil gas.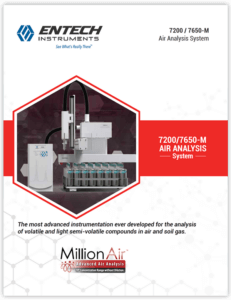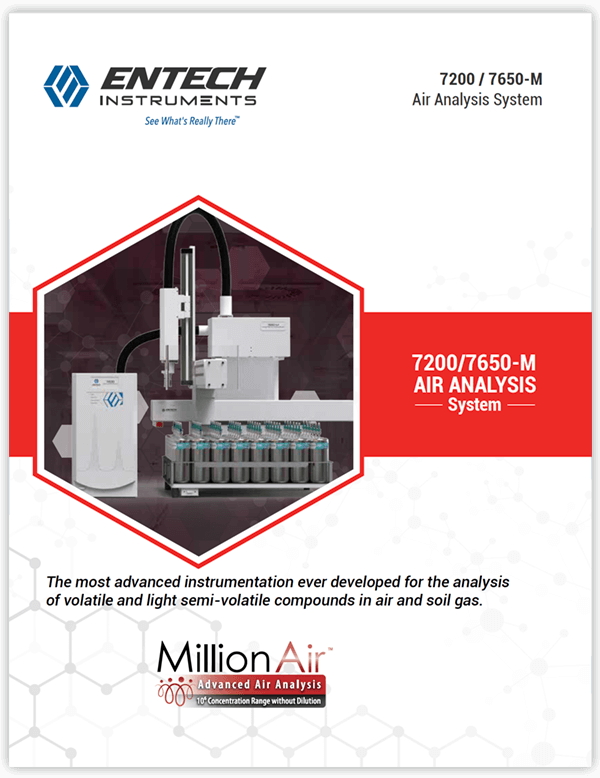 7200, 7200A, 7200CTS Detailed Feature Comparison
Unsure of which volatiles preconcentration system best fits your needs? This document can help you decide. All systems are certified for methods EPA-TO14a, TO-15, TO-15a, and China method HJ759.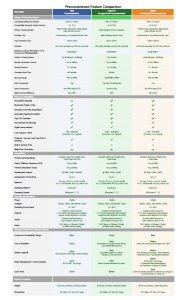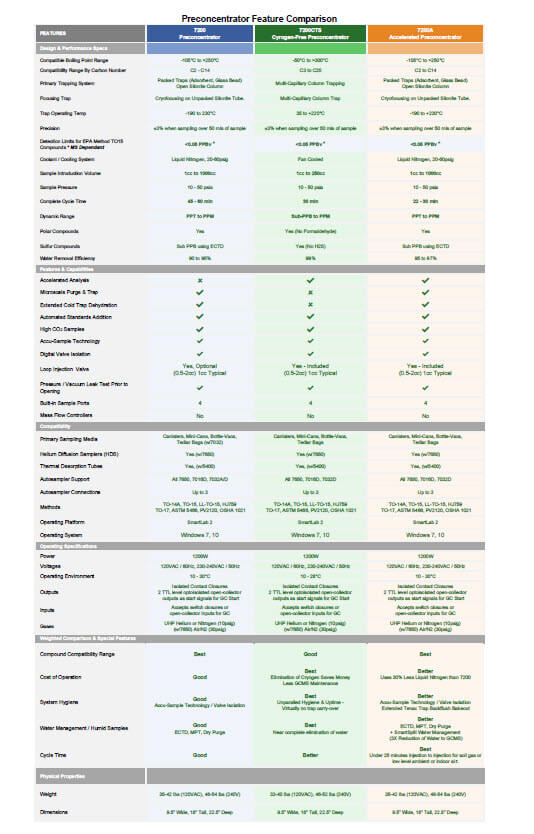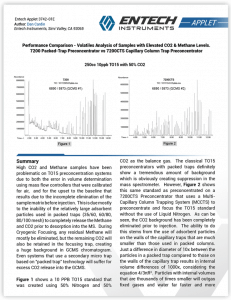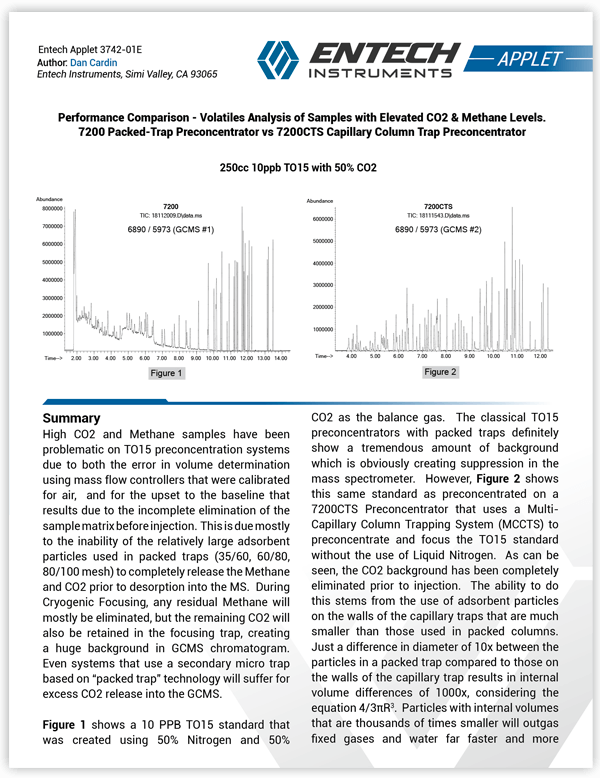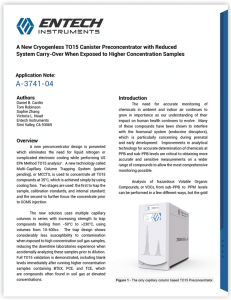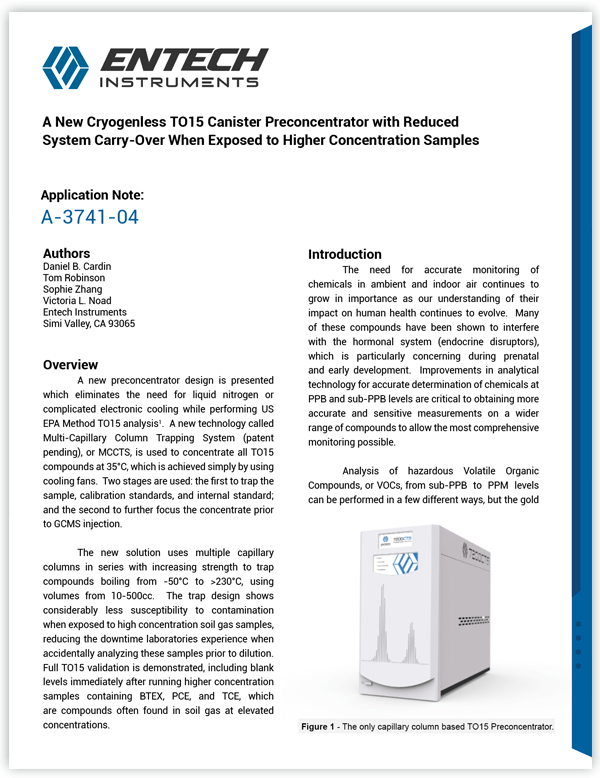 7200CTS Cryogen-Free Preconcentrator Brochure
Entech is proud to release the world's first multi-capillary column trapping system (MCCTS) patent pending, for the precise concentration of vapor phased volatile chemicals in the boiling point range of -50°C  to >230°C without the need for liquid nitrogen or complicated electronic cooling. With over 28 years of continued improvements and industry feedback, the 7200CTS […]