Click to view full article
The Micro-QTTM is a next generation pneumatic valve offering uncompromised leak-tight performance in an ergonomic design. The Micro -QTTM is also versatile, providing numerous connection options to cover a wide range of applications. Once connecting the valve to tubing using compression fittings, mating male and female valve ends is literally just a quick "Snap!"
Originally designed for environmental air sampling and analysis, the Micro-QTTM has found a place in numerous other applications. Micro-QT's feature a distinctive bright and colorful SiloniteTM coating that prevents gas phase compounds from interacting with the metal surface. The rugged, solid design stands up to thousands of connections, while maintaining leak tight operation. For air, gas, and headspace sampling professionals, the Micro QT'sTM compact internal volume reduces exposure to potentially contaminated surfaces and allows for easy cleaning.
Click to view full article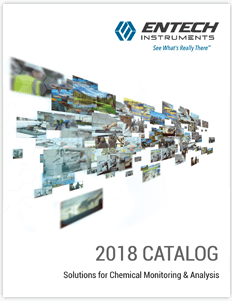 This is the complete Entech 2018 Catalog. You can download the PDF or use our Flipbook viewer (below) for a smoother experience. Please note that not all sampling products are included. The Entech store is the best place to find photos and descriptions of every product we carry.
Click to view full article
Chemical airborne vapors from man-made sources constitute potential human health hazards, as well as having adverse effects on the Environment as a whole.
More and more attention is now being given to monitoring levels of volatile chemicals from PPM down to sub-PPB levels, as chronic exposure even at low levels may lead to a number of different health conditions, including cancer.
Volatile and Semi-volatile chemicals both in our outdoor and indoor air must be considered in determining overall human exposure. Measurement of these chemicals in air is usually performed by Gas Chromatography / Mass Spectrometry to quantify concentration levels of individual compounds to determine the overall exposure risks.
Usually, levels are too low for direct GCMS detection, requiring sample enrichment or pre-concentration for detection down to PPB (parts per billion) and sub-PPB levels. "Whole Air" field collection of air samples into inert canisters continues to be the Gold Standard for obtaining accurate air monitoring results, using evacuated containers which are opened in the field to collect the air sample, followed by laboratory analysis under reliable and controlled conditions.
Alternative approaches using thermal desorption tubes modify the sample in the field, exposing the collected chemicals to a more reactive environment which often results in inconsistent recovery during thermal desorption in the laboratory.
Entech is the world leader in providing canister monitoring technology based on US EPA Methods TO-14A and TO-15. Virtually hundreds of volatile and semi-volatile compounds can be recovered using this approach, making canisters the most universal technique for measuring virtually every GC compatible airborne compound of interest. Entech places a proprietary ceramic called Silonite™ on the inside of sampling canisters to make them extremely inert, allowing the recovery of more compounds than any other air sampling device.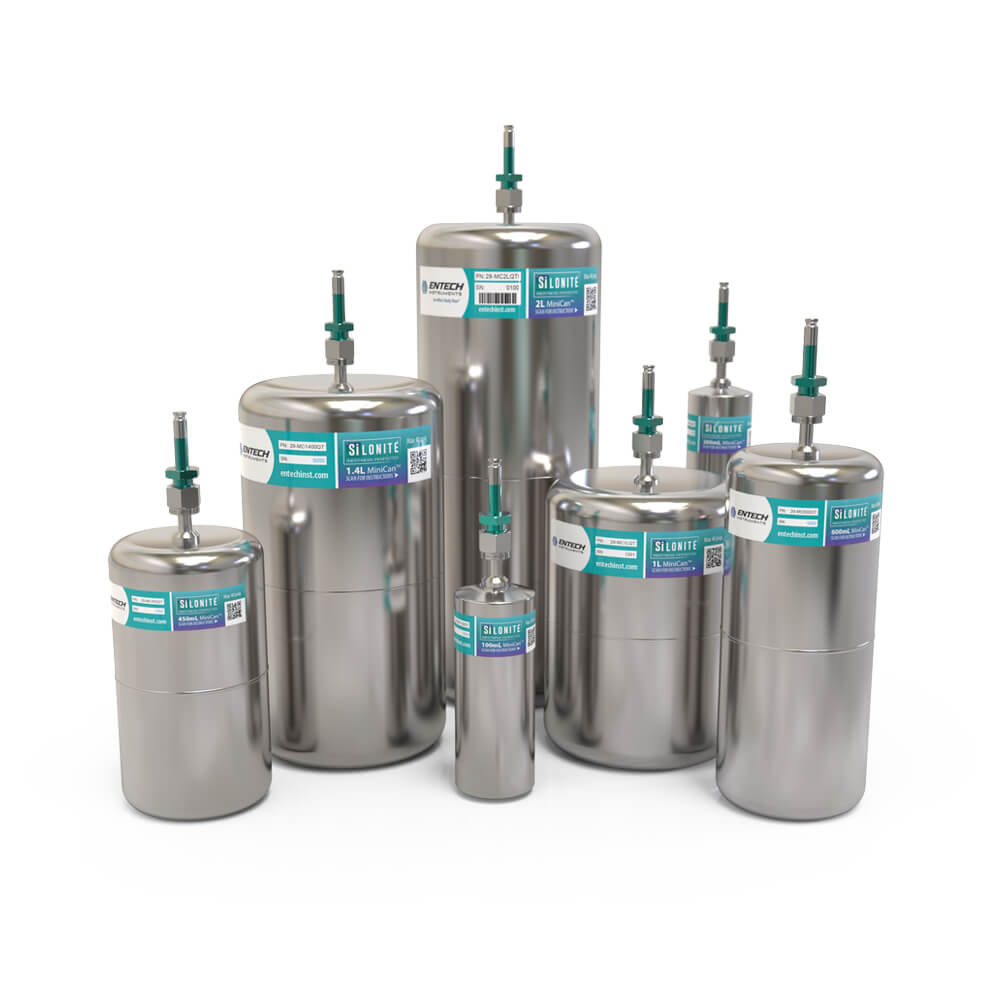 Related Application Notes, Chromatograms, & Documents
We apologize. There are no videos for this application.