The DDSTM is an absolute must for any TO-15 laboratory
Transfer a known quantity from a high concentration sample via syringe to an evacuated Bottle-VacTM or MiniCanTM, followed by pressurization using the DDSTM to a consistent, final pressure to complete the dilution process as shown below.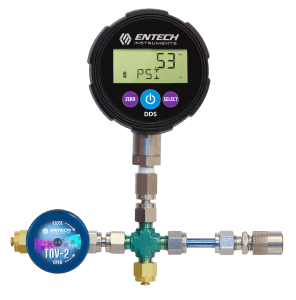 Field Testing of Canisters
Verify sample integrity with the precision and reliability of the DDSTM Gauge. The ability to detect small leaks is > 10x better than standard dial gauges. DDSTM readings are also not affected by changes in altitude.
Standards Dilution
Easily make a 2 PPB standard from a 40 PPB standard canister to support the preparation of trace level calibration curves. Dilutions from 5 to 50x are easily and accurately achieved, allowing wider dynamic calibration ranges without having to preconcentrate extremely small or large volumes.
Sample Surrogate Spiking
Easily attach every sample that comes into the lab for a quick pressurization to 1.5x or 2x using UHP Nitrogen or preferably a Nitrogen cylinder filled with a surrogate of known concentration to enhance the quality assurance of each and every analysis.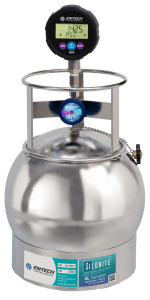 Get Product Pricing, Promotions, App Notes & More