Next Generation 1900
The 1900 Multi-Channel Canister Sampler is Entech's next generation solution for collecting air samples in Silonite™ coated canisters for detailed analysis in the laboratory by GC/MS or GC/FID/MS. A dramatically improved flow path now creates far less potential for carryover relative to other commercially available samplers. Mass Flow Controllers and solenoid valves have been eliminated, as these contain elastomeric seals that have been shown to outgas VOC's, making it difficult to achieve VOC free blanks down to sub-PPBv levels. Instead, the 1900 uses a unique approach to start, control, and stop the sampling process that maintains both a clean and easily serviceable sample train, ensuring years of accurate collection of time integrated canister samples.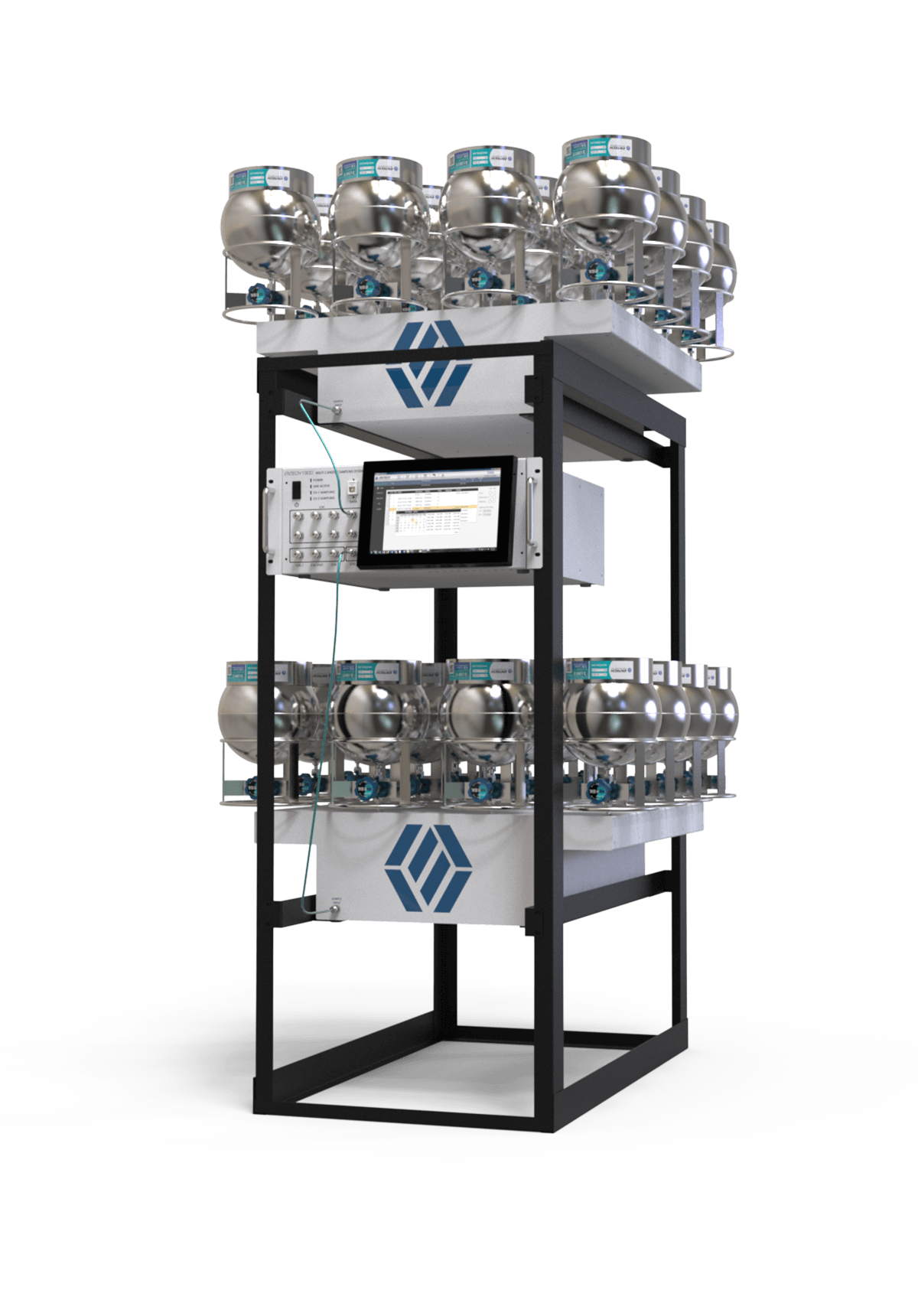 Advantages over Competing Technology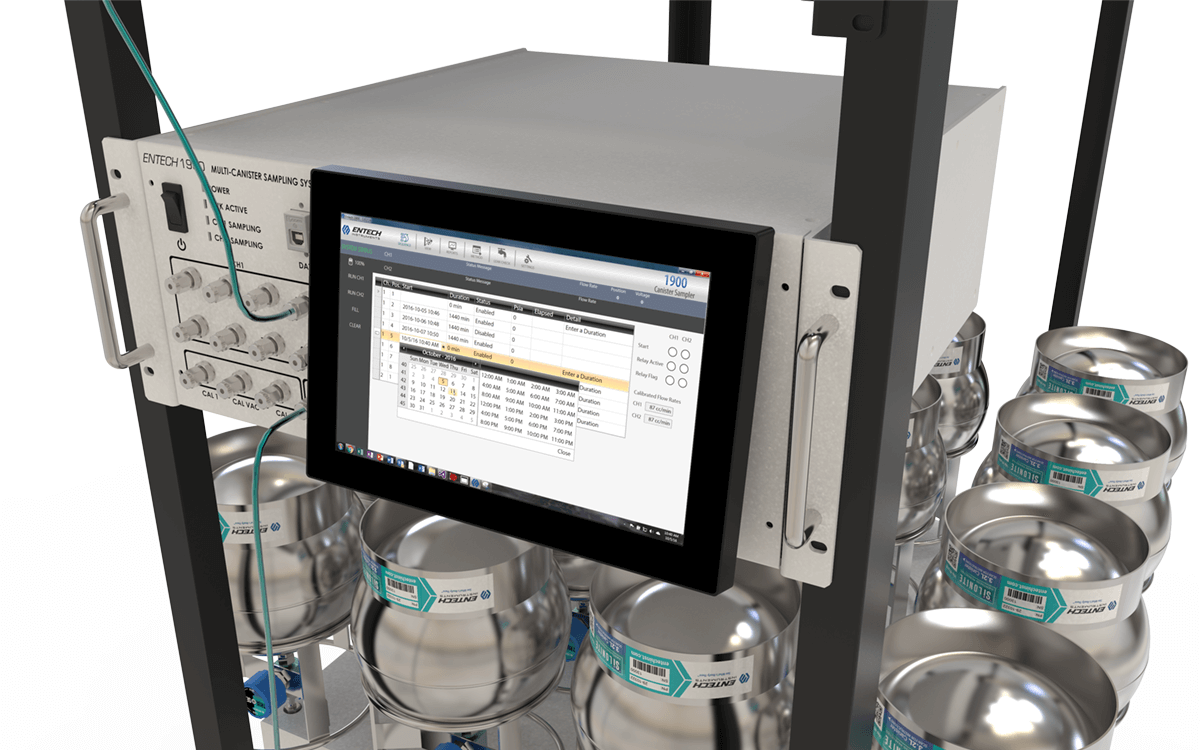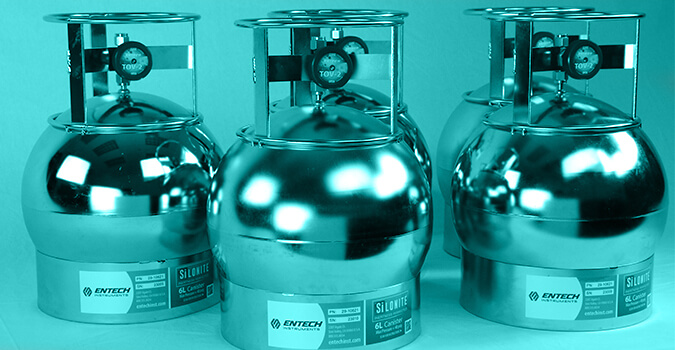 Options for Occasional Sampling to Continuous Monitoring
CH1 can be configured in a few different ways to improve system flexibility.
Single canister for event triggered sampling based on other sensors or remote sampling requests.
8-Channel expander for programmed sampling, or extended 8 event sampling.
24-Canister external sample pack based on 600cc canisters for continuous monitoring of C2–C12 compounds, Air Toxics Compounds, Carbonyls, or many odor producing compounds (Available late 2016).
Easy Flow Adjustment of CH1 & CH2
Low cost flow elements change the sampler from being optimized for slow, long term sampling (0.2 to 5cc/min) for 24 hour sampling into canisters from 0.6L to 6.0L, to much faster sampling rates as needed (10–400cc/min). No more expensive mass flow controllers to have to change out.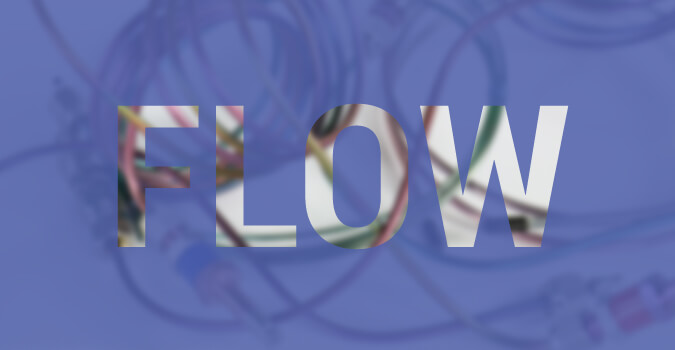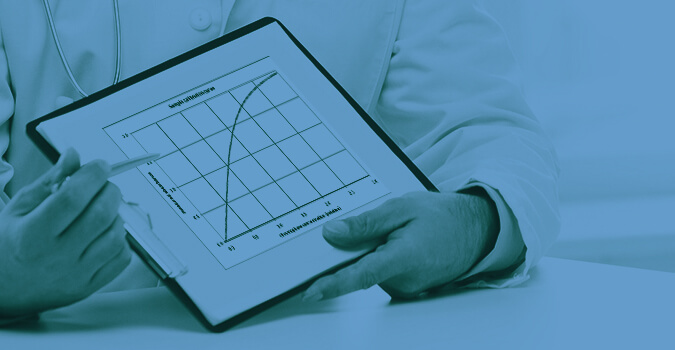 Simple System Calibration
Flow rates are determined by the rate of change of canister pressure. System calibration is performed automatically by adjusting the time needed to fill a known calibration volume, with automatic re-evacuation until the calibration process is completed. This greatly simplifies long term reliability and significantly reduces maintenance costs.
the 1900 uses a unique approach to start, control, and stop the sampling process that maintains both a clean and easily serviceable sample train, ensuring years of accurate collection of time integrated canister samples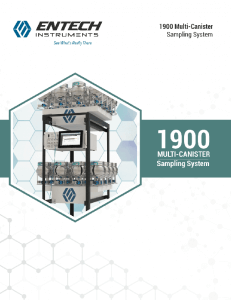 Get Product Pricing, Promotions, App Notes & More