LVSH6
A new method that evaporates the entire volatile fraction through the Sorbent Pen using only vacuum.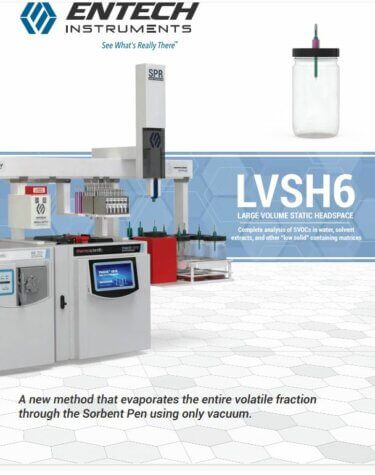 Flash-VASE
Cannabis, Synthetics, Powders, Packaging, Consumer Products, Extractables and More…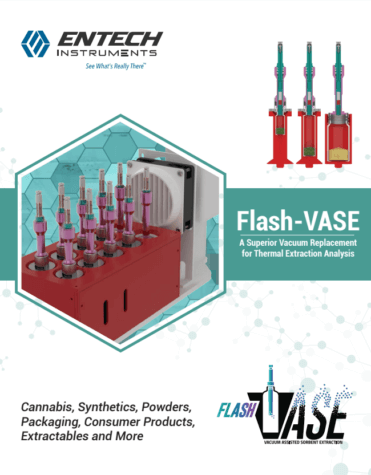 VASE
Improved Headspace Analysis using Vacuum and high Phase Ratios to maximize recoveries while minimizing matrix effects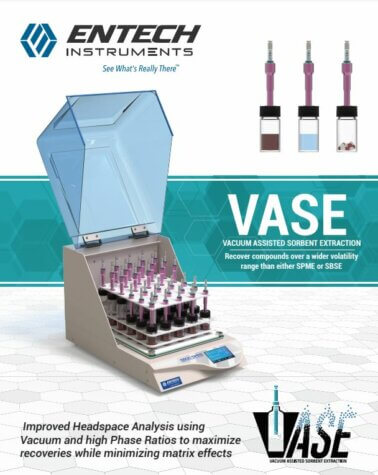 FlowMate Adaptors
FlowMate adapters for tool-free connections to threaded fittings. Tool tightened connections can be frustrating, time consuming, and they can increase the likelihood of damaging threads and rendering valuable hardware unusable. Entech is introducing two new adapters based on ultra-reliable face sealing technology. Watch the video or scroll down to learn more. For a limited time, […]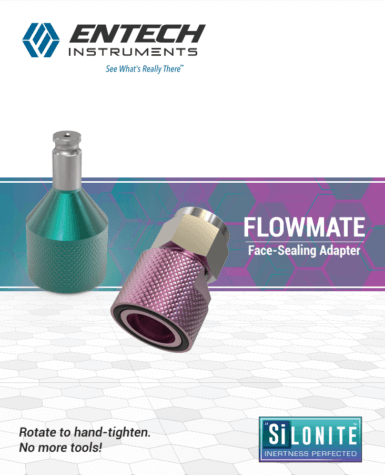 7200A Accelerated Preconcentrator
The Entech 7200A Accelerated, Fast GCMS Canister Preconcentrator was specifically designed to meet the need for higher laboratory throughput...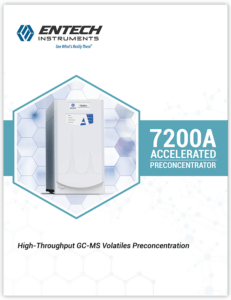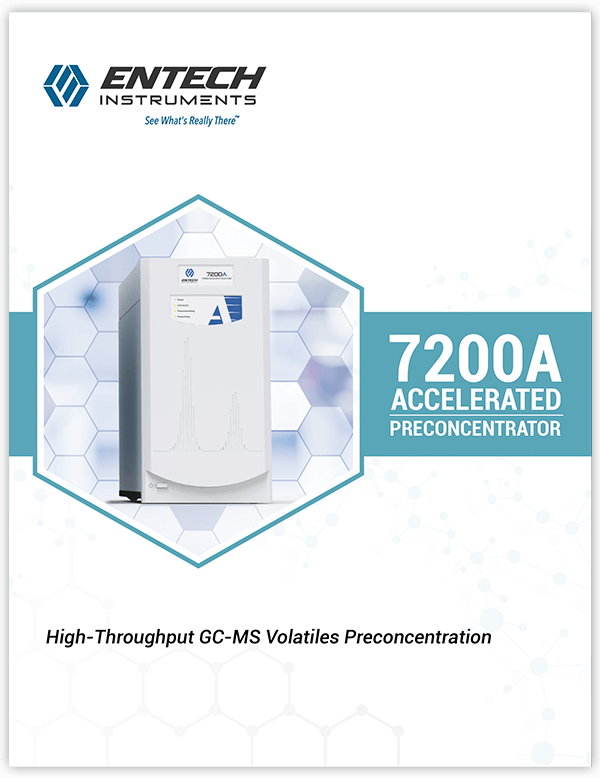 5800 SPDU
5800 Sorbent Pen Desorption Unit The 5800 SPDU is a thermal desorption system designed to reliably deliver samples collected on Sorbent Pens™ to a GC or GCMS. The unique design of the 5800 SPDU (multiple patents pending) includes a far shorter path length to the GC column than any other thermal tube desorption system (only […]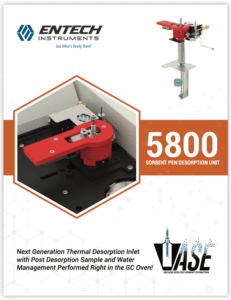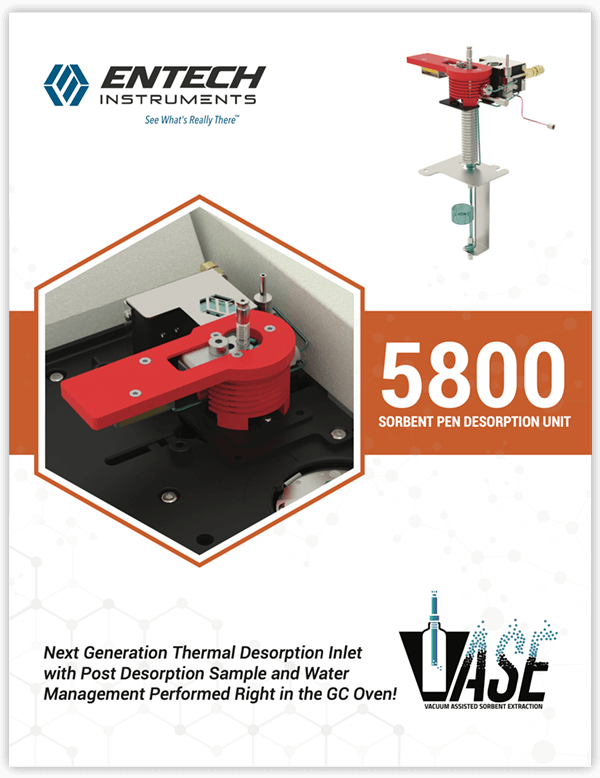 2.5L Silonite-XL™ Canister
Introducing the Entech 2.5L Silonite-XL Sampling Canisters Entech is introducing a new canister that is large enough to meet low level TO-15/TO-15A detection limits, yet more compact and efficient than 6L canisters. The 2.5L Silonite-XL Sampling Canister was made to save lab space and reduce shipping costs without sacrificing analytical sensitivity and accuracy. When performing […]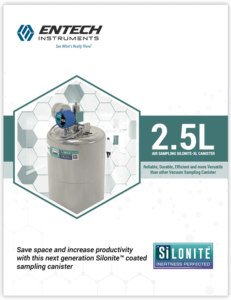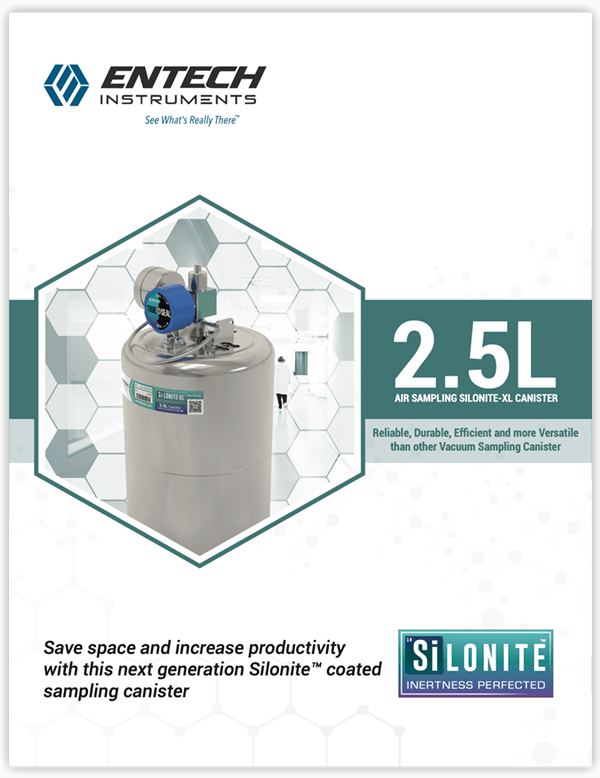 Entech Sorbent Pens™ Cannabis Testing Applications
A New Focus On An Ancient Remedy Outlawed more than 80 years ago, cannabis has surfaced from its relegated position as an alternative holistic remedy and popular psychotropic, to what may now become the next economic juggernaut, inspiring investment from big pharma and independent research organizations around the world. Once on the fringes of the financial world, cannabis stocks are gaining traction, and fortune 500 companies are leaving the sidelines as the stigma surrounding cannabis washes away and popular acceptance is reflected across the political spectrum. As of this writing, 33 states and the District of Columbia have legalized medical marijuana, with 11 legalizing it for recreational use.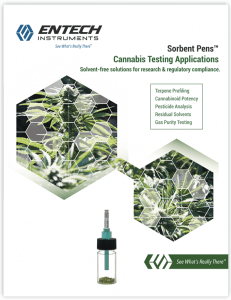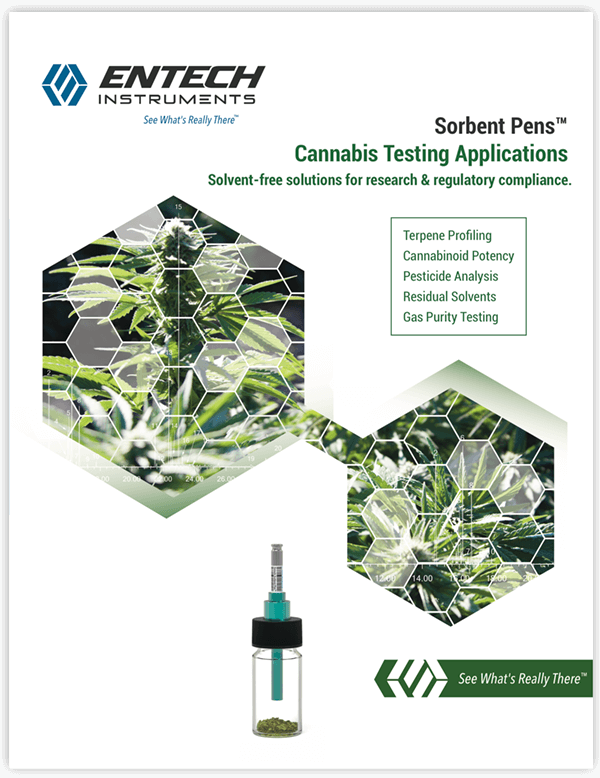 MillionAir SystemTM (7650M+7200 Preconcentrator)
Introducing the all-new 7200 | 7650-M, MillionAir
TM
Analysis System. The most advanced instrumentation ever developed for the analysis of volatile and light semi-volatile compounds in air and soil gas.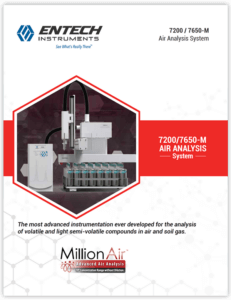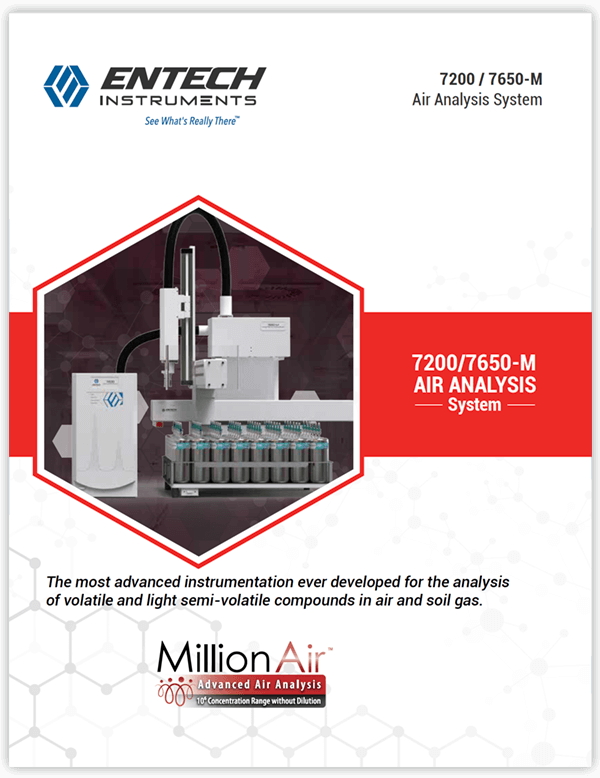 TrueSealTM Valve – For Air & Gas Sampling
With years of feedback from our laboratory customers and field sampling professionals, Entech has engineered a valve that not only seals with less force than any other valve on the market, but also provides a double seal for extra assurance of leak-free operation even in the most demanding conditions. To achieve these goals, the Entech […]