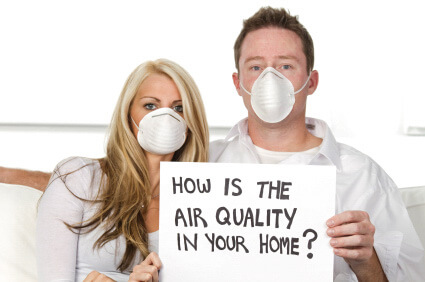 Two side-by-side Superfund sites (Del Amo and Montrose) in Los Angeles County have been a science experiment during more than two decades of cleanup activities. Although residents living near the old chemical dumping grounds have had to cope with the discovery of all manner of toxins in the groundwater and soil, it wasn't until this year that the U.S. Environmental Protection Agency (EPA) stuck sensors in homes to check interior air.
"Entech is aggregating this news as an RSS feed strictly for informational purposes only. Entech does not support, advocate, or necessarily share the opinions of the author of these articles. All copyrights are owned by the author."
Belated Indoor Air Testing Near 2 Superfund Sites Prompts More Testing
"The need to sample is urgent," John Lyons, acting assistant director of the EPA's regional Superfund division, told the Times in March.
Folks knew that trichloroethylene (TCE), benzene and chlorobenzene were part of the large-scale chemical footprint left by industrial companies at the Del Amo and Montrose sites. The chemicals, dumped into open unlined pits, leached into the groundwater and migrated into the environment.
The EPA resisted doing the air testing until breathing TCE was recently linked to higher incidents of birth defects and cancer. The first EPA readings (pdf) are in on 107 homes and they are spooky enough that the agency ordered more tests.
Vapor testing for contaminants coming up through the soil found benzene, chloroform and TCE at levels above EPA health standards for long-term exposure, according to the Los Angeles Times. The chemicals are associated with the Superfund sites nearby. None of the chemicals detected were found at levels deemed an immediate health risk.
Another 40 homes are going to be tested later this year. The EPA will be poking around the neighborhoods―literally―drilling to see if gas is collecting in soil. Vapor intrusion—the migration of chemicals in soil or groundwater to the air inside buildings above the contamination—is an "emerging concept" of the EPA, according to Wikipedia.
Although one might wonder what kept the concept bottled up—the EPA didn't issue a draft guidance on the issue until 2002—it's a pretty hot topic these days. But it is not an exact science. "Current lack of knowledge about indoor air issues and evaluation techniques may oversimplify the problem and may cause air quality investigations and subsequent risk assessments to understate or overstate the problem," according to the Interstate Technology & Regulatory Council.
In an effort to harness new vapor intrusion science and technology, the EPA released two new draft guidances in June covering petroleum- and non-petroleum-related contamination sites, respectively. Their adoption would make it easier for areas around sites like Del Amo and Montrose to receive testing and remediation. But that would command money and resources, and there is a lot of competition in EPA for that.