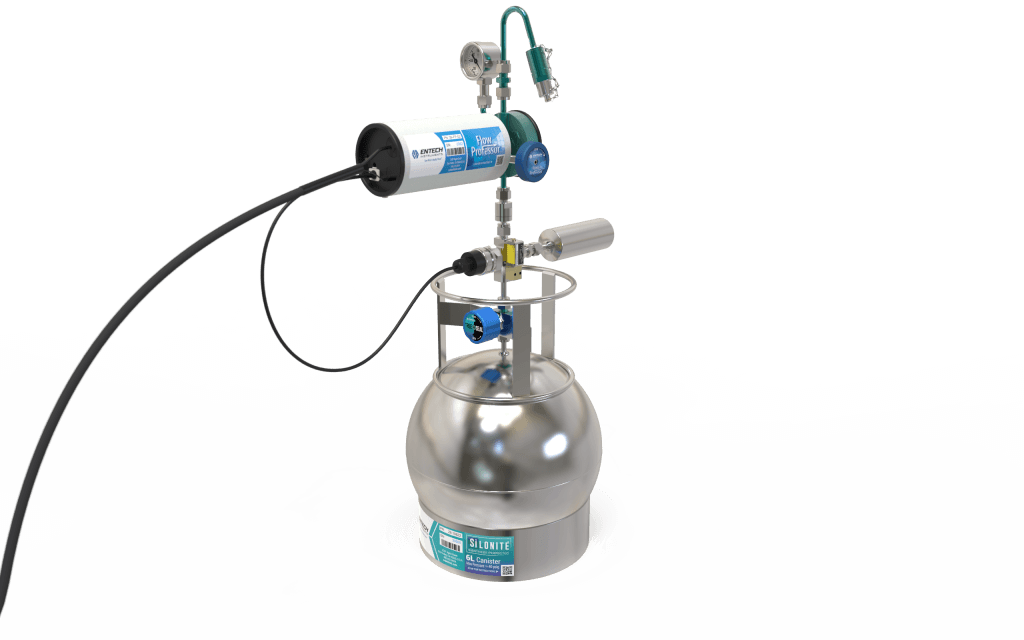 Entech Flow Professor™
The best solution for low level EPA TO-15 monitoring
The easiest and most accurate way to calibrate your Entech CS1200E field samplers. The Flow Professor™ automates the complete calibration process for sampling into canisters as small as 450mL and as large as 15L. From within the easy to navigate Flow Professor™ software, simply set canister size, sampling duration, and the remaining canister vacuum desired at the conclusion of sampling (typically 2" Hg) then attach the Flow Professor™ to the front of the CS1200E and select Start Calibration from the software menu. The Flow Professor™ system proceeds to automatically adjust the flow setting of the CS1200E to obtain the ideal flow rate, every time. Attempting to achieve such precise calculations and flow controller adjustments manually would be difficult and time-consuming at best. The Flow Professor™ makes it all easy!
Entech 1900 Multi-Channel Canister Sampler
Remote sampling made easy with touch screen PC, WiFi and 6 hour battery backup
The 1900 Multi-Channel Canister Sampler is Entech's next generation solution for collecting air samples in Silonite™ coated canisters for detailed analysis in the laboratory by GC/MS or GC/FID/MS. A dramatically improved flow path now creates far less potential for carryover relative to other commercially available samplers. Mass Flow Controllers and solenoid valves have been eliminated, as these contain elastomeric seals that have been shown to outgas VOC's, making it difficult to achieve VOC free blanks down to sub-PPBv levels. Instead, the 1900 uses a unique approach to start, control, and stop the sampling process that maintains both a clean and easily serviceable sample train, ensuring years of accurate collection of time integrated canister samples.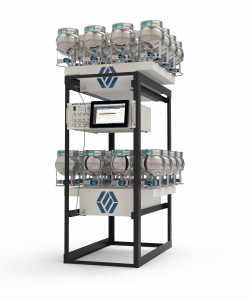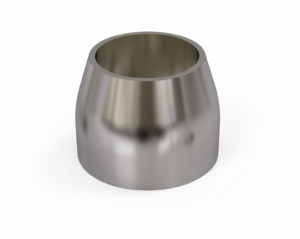 NiFTY Nickel Ferrules
Nickel ferrules seal and are easily replaceable
Nickel has long been known for its superior inertness relative to even 316 stainless steel.  Through years of development, Entech has created a pure Nickel ferrule that improves overall performance when compared to any other ferrule currently used for whole air sampling and analysis.  The unique properties of Nickel create the best combination of inertness, low carryover, and replaceability, so you never have to throw away a fitting, flow controller, (or worse) a 6L canister because your ferrule or ¼" Swagelok style nut failed you.  With Entech's new Nickel  Ferrule Technology (NiFTY), you can have the durable and non-absorptive performance of stainless steel ferrules, with the ability to remove and replace ferrules should a problem develop with the compression nut or fitting.  The patent pending design creates a semi-permanent ferrule connection, so the ferrule will never fall off unintentionally.   NiFTY ferrules can be pulled off for easy replacement with a special tool developed by Entech.  Since pure Nickel is softer than 316 stainless steel, NiFTY ferrules can be removed without damaging the underlying stainless tubing, ensuring that your investment will go right on working for you long into the future.
Cryogen-Free 7200CTS
One of the biggest technological leaps the TO-15 market has ever seen
The world's first multi-capillary column trapping system (MCCTS) patent pending, for the precise concentration of vapor phased volatile chemicals in the boiling point range of -50C to 230C without the need for liquid nitrogen or complicated electronic cooling. With over 28 years of continued improvements and industry feedback, the 7200CTS is as established and reliable as it is new and improved. Many of the important advancements that have led to its unparalleled reproducibility, such as quantitative volumetric measurements utilizing "Accu-Sample Technology," and digital valve isolation, are left unchanged. The core trapping system, however, has been completely reengineered, giving way to a technology that will likely replace the utilization of packed traps for most, if not all methods requiring the preconcentration of vapor phase volatile organic compounds.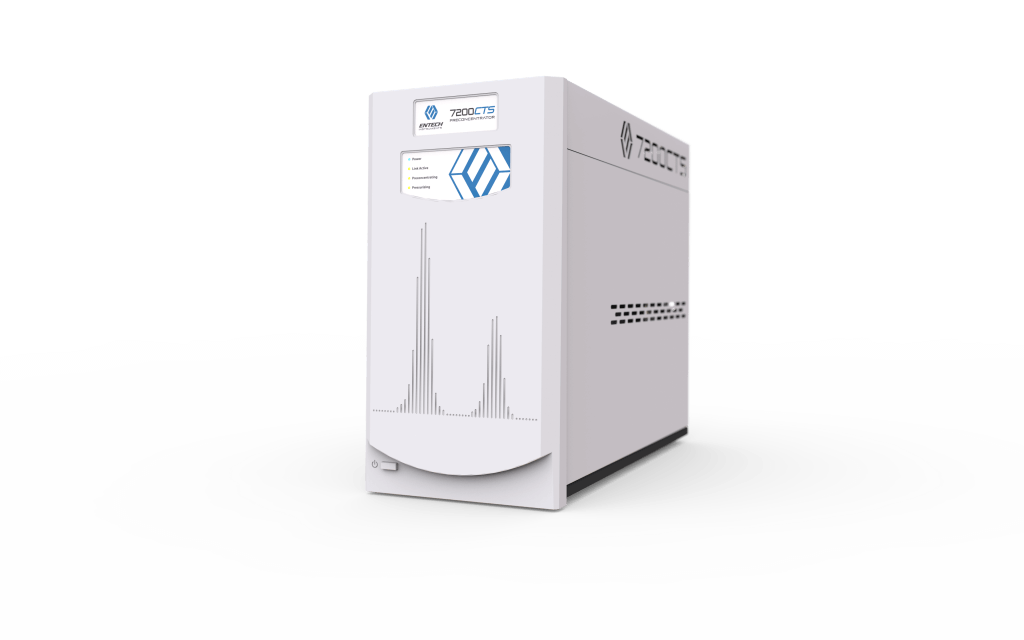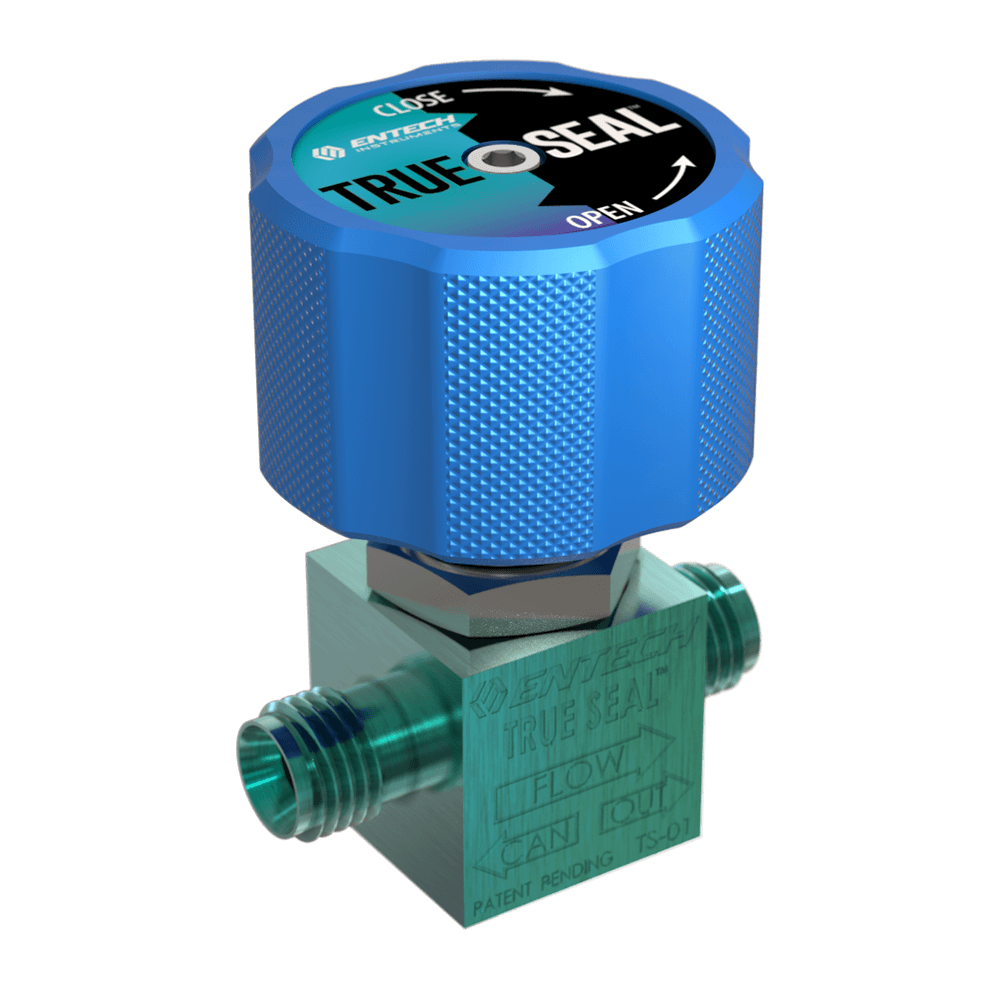 Entech TrueSeal™ Valve
The only valve with a double seal
With years of feedback from lab customers and field sampling professionals, Entech has engineered a valve that not only seals with less force than any other valve on the market, but also provides a double seal for extra assurance of leak-free operation even in the most demanding conditions. To achieve these goals, the Entech TrueSealTM valve utilizes some key design innovations and distinctions. The primary sealing surface is a stainless steel knife-edge which cuts into a softer nickel valve stop. Because the softer nickel valve stop can yield and conform to particles, the two sealing surfaces are able to fully come together even in the event of surface contamination. This primary metal-to-metal seal alone achieves a more reliable long term seal than other valves that utilize highly polished sealing surfaces. Entech wanted to go a step further with the TrueSeal™ valve and completely eliminate any potential for leaks. To achieve this, a small O-Ring was added as a secondary seal. This O-Ring has 15x less viton than the popular Bottle-VacTM, 30x less viton than both of the major flow controllers in use today, and is positioned outside of the influence of the canisters vacuum. It is therefore almost completely isolated from the sample, yet serves as added insurance should the primary mechanism become compromised.
7200A Preconcentrator
Blazing fast chromatography
For TO15 and the new TO15A canister methods,  Entech is now introducing an even faster LN2 based solution, our 7200A, that nearly doubles the sample throughput of our previous LN2 based technology, while still offering all the superior water management and accuracy that our customers have come to expect.  Rather than taking 45-50 minutes injection to injection, the 7200A does this in typically under 25 minutes, thanks to our new EFIT – Extremely Fast Injection Technology. With EFIT, the sample is deposited on the column in less than 1 second, producing peak widths of just  1.7 – 2 seconds to allow separation with shorter and narrower columns with only 0.5 um film thicknesses.  The 7200A with EFIT creates a whole new standard of productivity with the complete suite of TO-15 compounds eluting in under 10 minutes!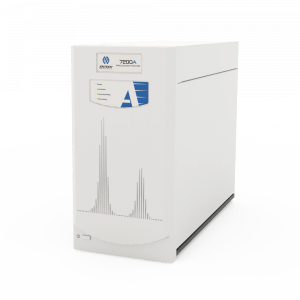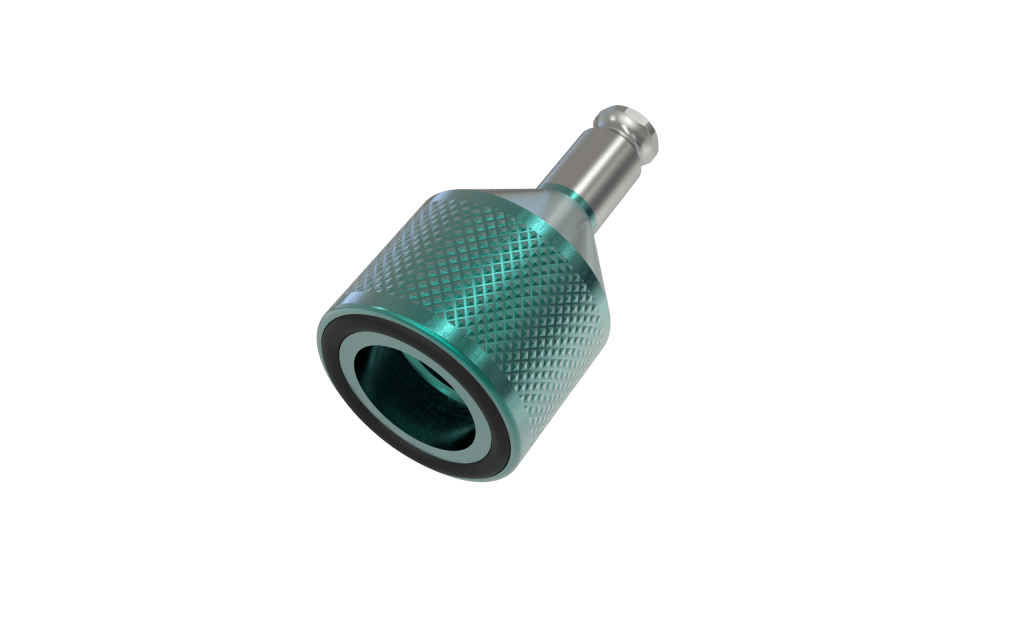 FlowMate Face-Sealing Adapters
Say goodbye to frustrating tools
Tool tightened connections can be frustrating, time consuming, and they can increase the likelihood of damaging threads and rendering valuable hardware unusable. Entech is introducing two new adapters based on ultra-reliable face sealing technology. The ¼" Face-Sealing FlowMate to ¼" compression adapter allows for the CS1200E and other sample introduction fittings to be quickly hand tightened to the top of any TrueSeal valve providing an efficient and reliable alternative to tool tightened fittings. The FlowMate Micro-QT TrueSeal Valve adapter eliminates the need for nut and ferrule connections, making your canisters truly tool-free and providing an easy way to support robotic auto-sampler analysis and quick-connect canister cleaning.
CS1200E TO-15A Validation Kit
Validation for sample train made fast and easy
A newly designed CS1200Ex back cover allows the calibration standard or a humidified blank to connect to the back side of the flow controlling diaphragm, which compensates for the higher pressure at the inlet, allowing flow rates to be nearly the same as when sampling at atmospheric pressure.  At 2-3 psig pressure, the flow through the CS1200E will be about 4cc/min instead of 3.5cc/min.  To compensate for this, the Flow Professor can first calibrate the flow rate to 3.0cc/min, resulting in a perfect 3.5cc/min flow during blank or recovery testing. Entech recommends using short, Silonite coated 1/8" stainless tubing to connect the 1-4 psig standard to the sample train and canister.  By using a cross instead of the tee, the calibration gas can be directed to a second, third, fourth, or fifth sample train/canister combination to allow many systems to be blank or recovery tested at the same time.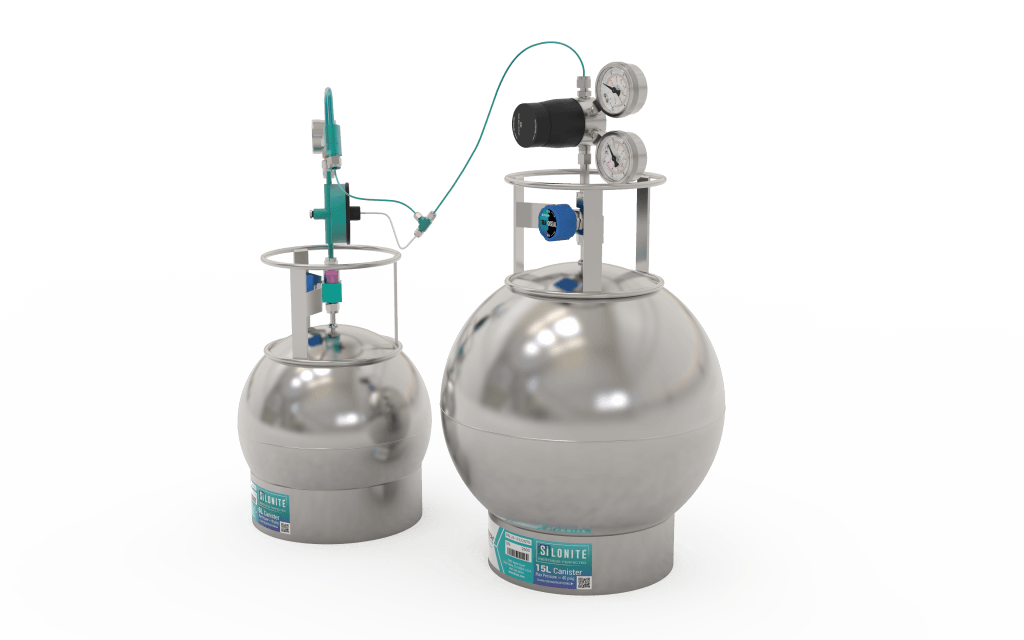 HOW TO ORDER
Call for Pricing & to Order – 1-800-555-8034
Get Product Pricing, Promotions, App Notes & More