Same Day Fulfillment & 2-Day Air Shipping on 6L Canisters & 24hr Flow Controllers
Entech has made significant investments in infrastructure and coating processes to be able to offer customers the same great experience that they would expect from Amazon and other major online retailers. We know that projects often require last minute turn around and we're now able to provide rapid fulfillment and delivery on 6L canisters and 24hr flow controllers.
Promotion applies to 6L canisters and 24hr flow controllers only. Minimum order of 4 canisters and must be ordered in increments of 4 canisters. Product #'s included in promotion (29-10621, 29-10622, 29-10621VG, 29-10622VG, 29-10620, 39-CS1200E4, 39-CS1200ES4)
Did you know we can restore old canisters?
Entech's RenewTM process can restore your aging canister inventory for as little as 1/3 of the cost of purchasing new canisters. Our Renew process conditions the old surface and deeply cleans the canister walls. If necessary, the walls are re-coated with the latest SiloniteTM coating technology, ensuring years of dependable use and significant savings.
For every canister purchased by 7/15/17, Entech will renew an old Silonite canister for up to 50% off normal renew rate* See Terms.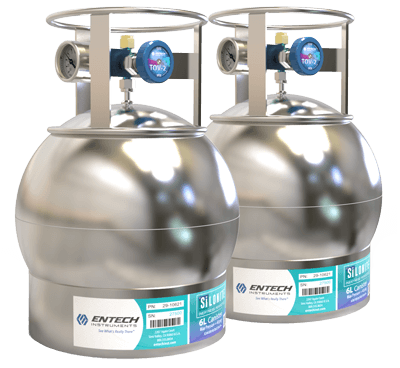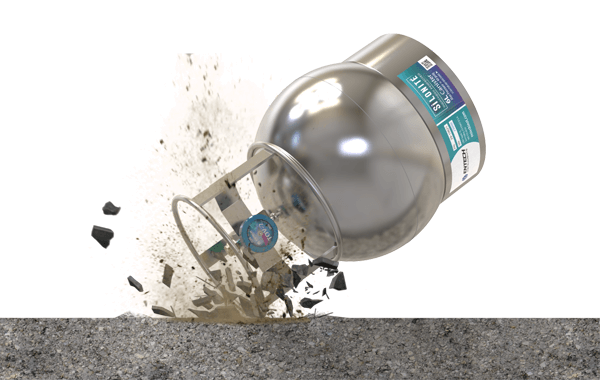 The Most Durable Can – The Strongest Stems
It's unlikely you'll ever render an Entech canister unusable from a damaged stem. Entech cans were designed to take a significant beating and to continue to perform. How many competitive cans have you decommissioned due to damage? This can be a significant cost over the years that erodes profits. Go with the canister that's been chosen time and time again for the most demanding environments.
Every Entech Can is Silonite Coated
There are 3 different types of canisters in use. Silica Coated (SiloniteTM, others), SUMMA (NiCROx Obsolete), and uncoated stainless. Uncoated canisters can rapidly lose their ability to recover important VOCs such as Carbon Tetrachloride. Many canisters in circulation have never even been tested for inertness and target compound recovery!
With mandatory annual canister hygiene testing on the horizon, investing in 100% coated canisters makes for a solid investment decision. Why buy an uncoated can when you can get the highest quality can on the market for nearly the same price?