Introducing Entech's exciting new Sorbent Pen™ technology. The most versatile extraction and sample preconcentration technology available for GC and GCMS. Sorbent Pens™ combine the features of SPME and classical ¼" adsorbent traps in a design with far more flexibility and enhanced performance. Sorbent Pens™ are extremely durable and are designed to perform both active and diffusive sampling. The Sorbent Pen™ is then desorbed directly onto the head of a GC column to eliminate losses associated with standard ¼" TD tube desorption systems that must transport the desorbed sample through a lengthy transfer line prior to delivery onto the GC column.
The Sorbent Pen™ represents a breakthrough in GCMS sample preparation technology. Direct insertion of the adsorbent into the vial headspace allows a new technique called "Vacuum Assisted Sorbent Extraction", or VASE, to recover a far wider range of compounds than ever before. With Sorbent Pens™, heavy VOCs and SVOCs can be measured in waste water, breath condensate, alcoholic beverages, and virtually all other matrices. VASE offers a tremendous advantage over other extraction techniques that perform extractions at atmospheric pressure where diffusion rates are suppressed. Sorbent Pens™ perform sample enrichment offline from a GCMS, allowing all samples to extract simultaneously. This approach results in high throughput while permitting substantially longer extraction times (under vacuum), yielding a more complete and reproducible extraction for more sensitive and quantitative measurements. The low cost 5800 Sorbent Pen™ Desorption Unit (5800 SPDU) makes this exciting new technique both affordable and practical for virtually any laboratory's budget. Then move up to 90 sample automation with the 7800 Autosampler for the ultimate in laboratory productivity.
Join the Sorbent Pen™ movement and take advantage of the next generation in GCMS sample preparation.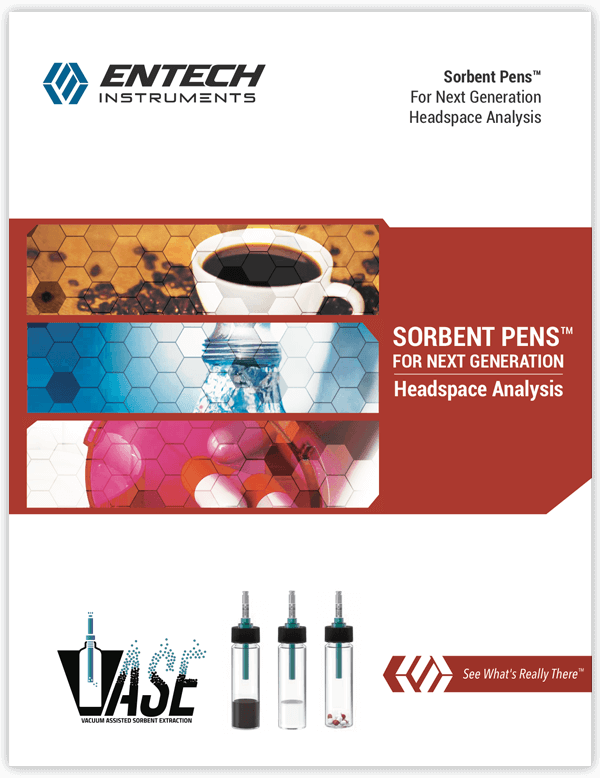 | | |
| --- | --- |
| Version | |
| Total Files | 3 |
| Create Date | March 17, 2016 |
| Last Updated | June 27, 2018 |