Entech Sorbent Pens™ Cannabis Testing Applications
A New Focus On An Ancient Remedy
Outlawed more than 80 years ago, cannabis has surfaced from its relegated position as an alternative holistic remedy and popular psychotropic, to what may now become the next economic juggernaut, inspiring investment from big pharma and independent research organizations around the world. Once on the fringes of the financial world, cannabis stocks are gaining traction, and fortune 500 companies are leaving the sidelines as the stigma surrounding cannabis washes away and popular acceptance is reflected across the political spectrum.  As of this writing, 33 states and the District of Columbia have legalized medical marijuana, with 11 legalizing it for recreational use. 
The industry is now broadly divided into two markets:  the market for medical marijuana and the market for recreational marijuana. Both markets will continue to drive demand for extensive laboratory testing and new analytical tools that can enhance research and ensure safety for millions of end users. Legislation for consumer protection is still relatively young and evolving frequently, however, early State leaders such as Oregon, Vermont and California may help to shape the standards that are ultimately adopted nationwide. At this stage, laboratories must be prepared to handle any type of sample that finds its way into the marketplace and no matter what form it takes; smokeable, vapable, edible, drinkable or a lotion infused with CBD applied dermally, the cannabis plant will certainly throw down a testing gauntlet. For the analytical chemist, the phrase 'a can of worms,' may well be replaced with 'a vial of gummy sativa,' as the plants from the family Cannabaceae have developed a reputation for posing a significant sample preparation challenge. Samples generally come in three forms: dried flower, extracts, and edibles. The variability makes sample preparation more difficult as extraction and cleanup methods must be adapted to each. Additionally, extraction efficiencies, matrix effects, and interferences can be totally unpredictable.
Attached Files
File
Cannabis Testing Applications brochure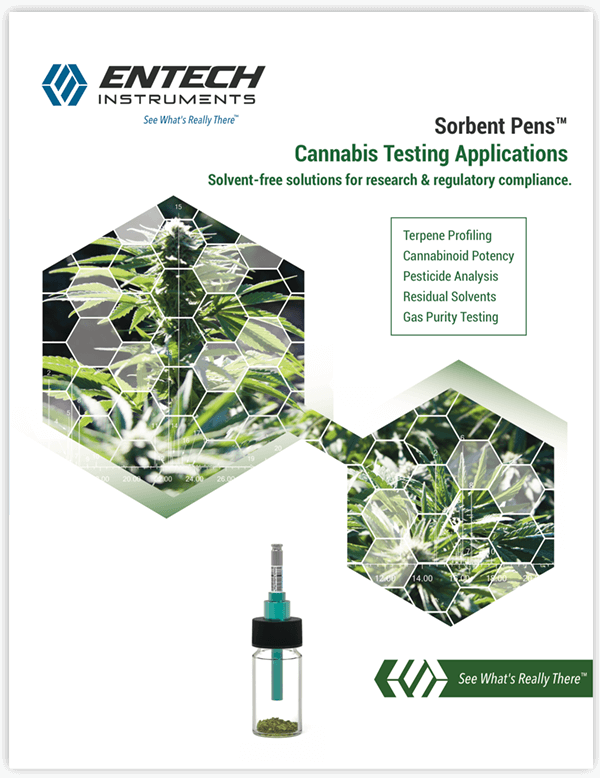 Version
Download

99

File Size

4

File Count

1

Create Date

January 15, 2020

Last Updated

February 15, 2023